CMA PICNIC - 22nd JULY 2017 - WILDWOOD PARK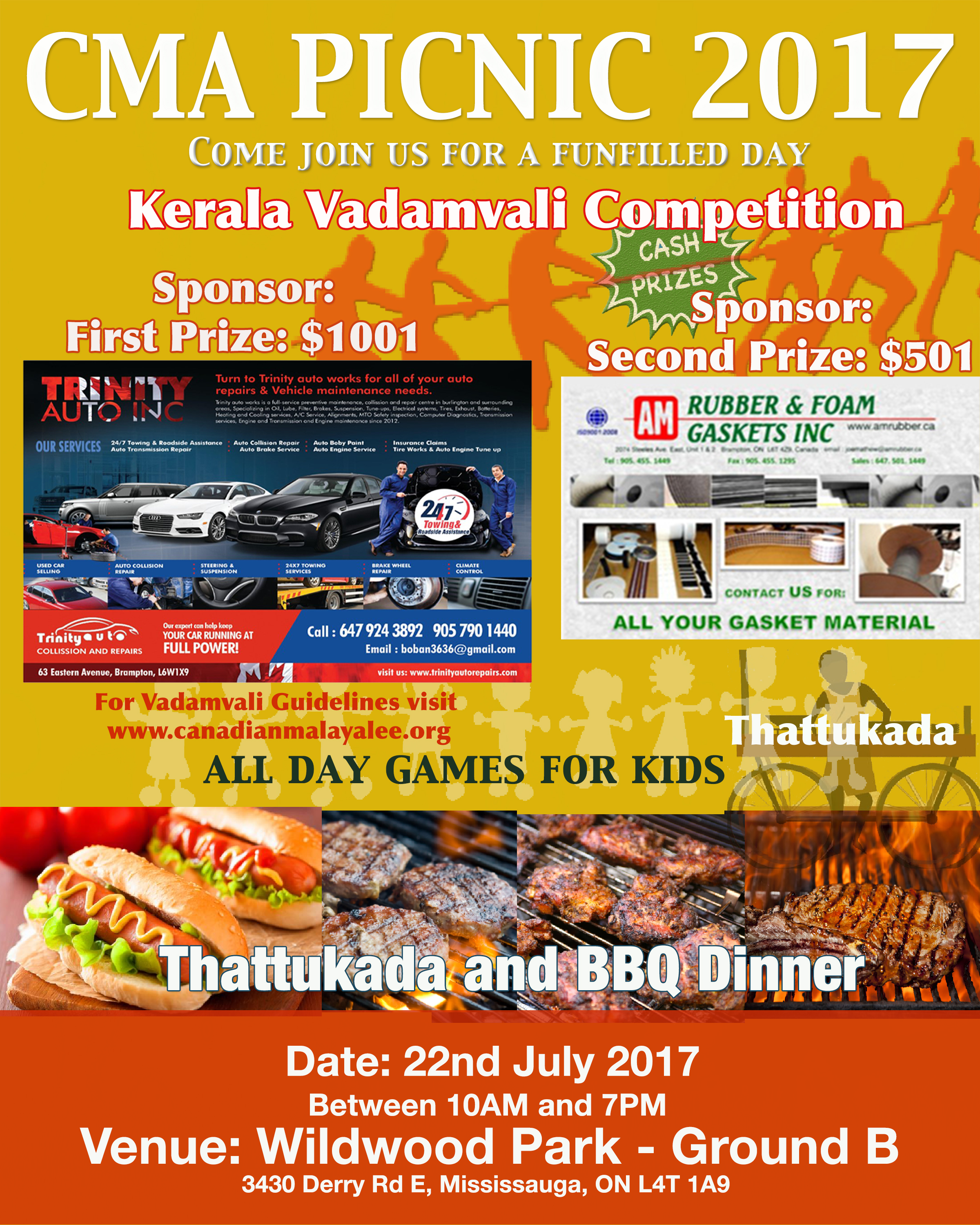 Where to eat the best Barbeque in town?
Obviously at the CMA Picnic . The taste will linger on to your pallets for days to come. Hence, many along with their friends attend the picnic as an annual ritual. The picnic is conducted at any one of the naturally beautiful parks in the Toronto Area. generally during the month of July. Being vacation time for schools, almost all the children of the community members are sure to be present. The members work hard for two to three days in preparing Kerala style food . - Idiappam, Palappam, stews, Kappa-Meen (Kasava-Fish) and above all, the super special barbeque The morning begins with the flag hoisting by the president of CMA and then is the sumptuous Brunch in Kerala style. Then is various card games, children's games, athletic races and the grand finale is the keenly contested Tug-of-War . The contest becomes pretty serious as there is a bounty of a prize money to be won and also the 'bragging rights'. The picnic concludes with everyone biting into the barbeque and enjoying every bit of it.